Zaporah Price, YC 2023, explains why she feels so passionately about her year in DS.
---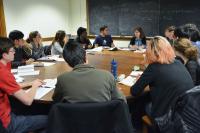 Directed Studies is an introduction to some influential texts of many Western and Near Eastern traditions.  Students succeed in DS with and without background in the texts we study: there are no pre-requisites to enrolling in DS.
Directed Studies is an outstanding foundation for any major in Yale College as you complete many prerequisites through DS course work.
 DS students from every year go on to major in humanities and social science de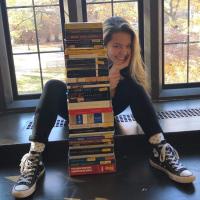 partments, such as History, English, Political Science, Philosophy, Psychology, and of course the Humanities Major. DS students also major in all the sciences, and mathematics. Our students are also well represented in competitive majors at Yale such as Ethics, Politics, and Economics (EP&E) and Global Affairs, and some go on every year to pursue the pre-med curriculum.