Event time:
Monday, March 30, 2020 -

12:00am

to

11:45pm
Event description: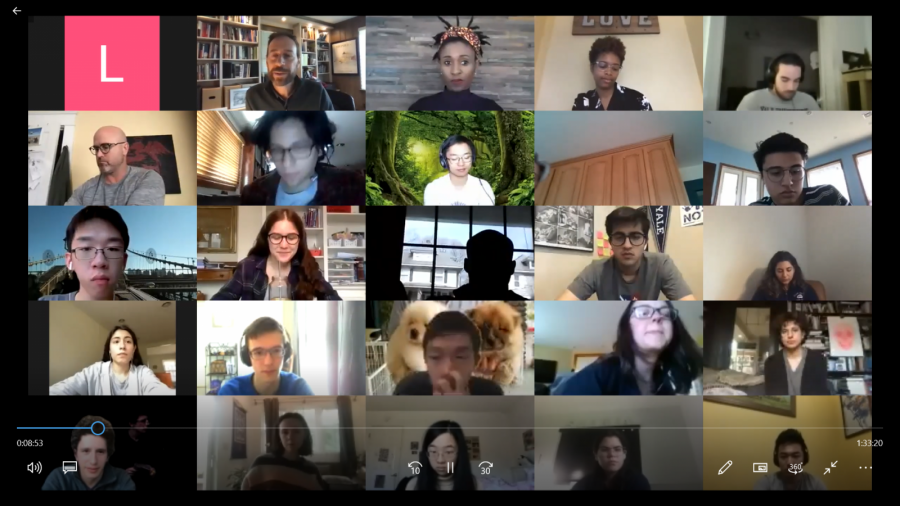 Ainehi Edoro (pictured in the middle of the top row) joined us from Wisconsin to discuss The Power of Small Things: Storytelling in the Age of Social Media: Connecting the uses of fragments in African storytelling and in social media texts, the lecture asks what it means to read, write, and imagine in contemporary digital culture.
Ainehi Edoro is an Assistant Professor of English at the University of Wisconsin-Madison where she teaches and researches on African literature, political theory, and literature in social media. Edoro is the founder and Editor of Brittle Paper (https://brittlepaper.com/), a leading online platform dedicated to African writing and literary culture. Her current book project is titled "Forest Imaginaries: How African Novels Think." She also writes essays and commentaries about contemporary African literary culture in mainstream publications such as The Guardian and Africa is a Country.